Vera Defends Dissertation Proposal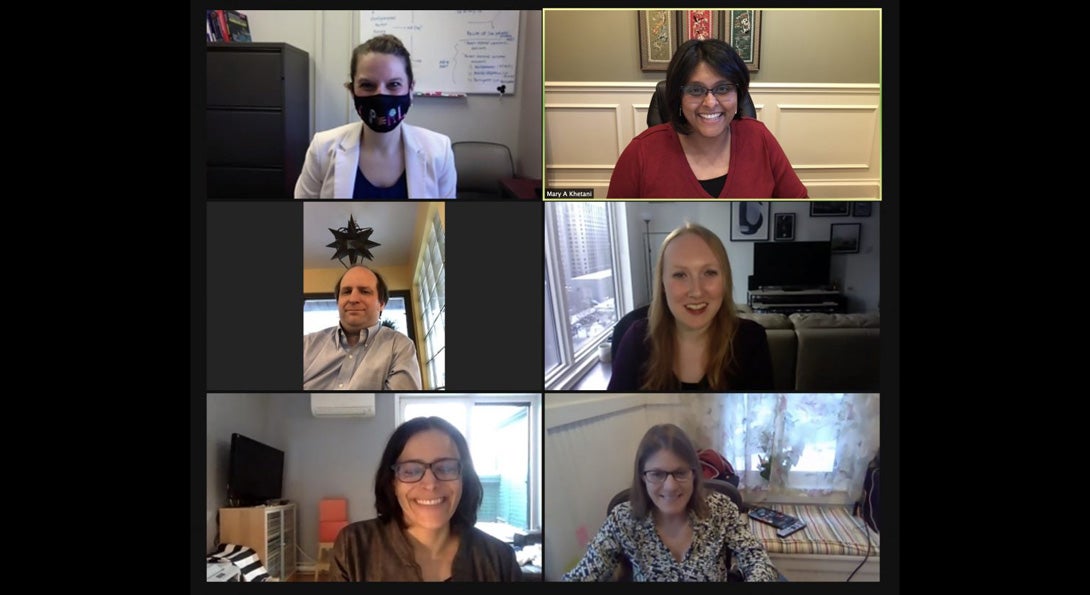 On International Day of Women and Girls in Science, we proudly announce that CPERL has its first PhD candidate! Last Fall, Vera completed her preliminary exam and got busy designing her dissertation proposal, which she successfully defended last week. Her interdisciplinary committee consists of three UIC faculty and two external members. They were impressed by her ambitious dissertation topic, the thoughtful design of her planned studies and engagement in scholarly discussion to optimize its parameters, and the interdisciplinary character of her proposed research. They unanimously provided a "green light" for Vera to advance in conducting her planned studies.
Vera shares: It was a great experience to present my proposed work and to receive such thoughtful feedback which will improve the rigor of my planned studies. Being supported by such an engaged team of expert researchers is the most wonderful thing for me as a PhD student! I look forward to digging in and learning on my way. 
Mary shares: It was a real honor for me to share this milestone moment with Vera and alongside a group of colleagues who model the very best in scientific mentorship. Vera's creativity and tenacity set the stage for a meeting, whereby we could gather together and think things through with collective excitement about the scholarly journey we are embarking on together with her. The diversity of background, interest, thought, and style in that Zoom room inspired me with hope for all that she will accomplish and seek out to fuel her scientific career. It was a moment of deep satisfaction for me as her doctoral mentor. 
Modified on March 23, 2021