Vera invited to present at CLDR annual meeting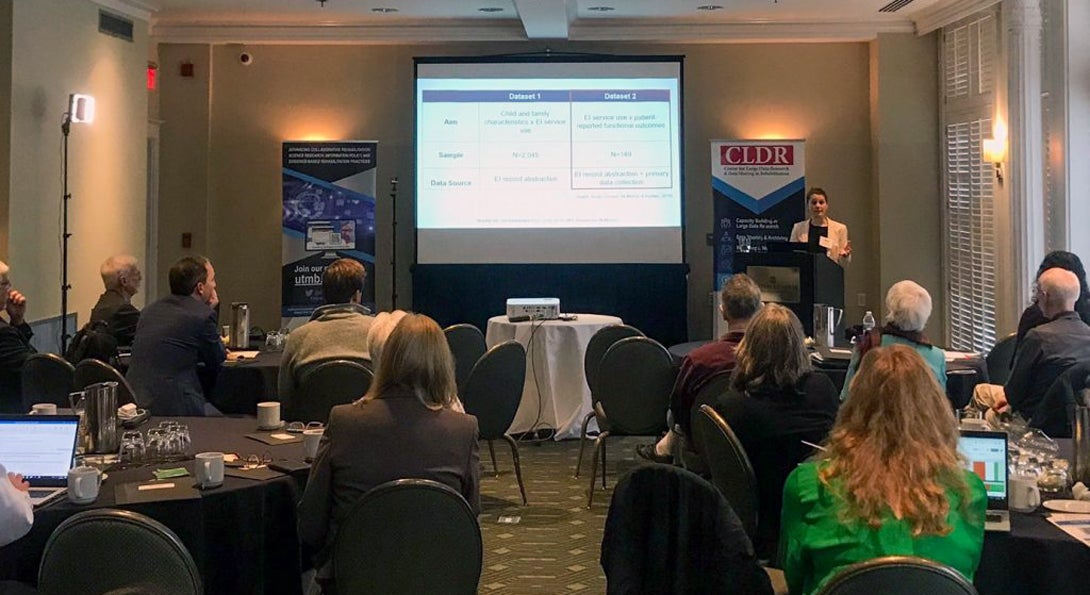 What a way to start the new decade as a scientist-in-training! This January, Vera had the honor of being invited to present on data archiving at the annual Center for Large Data Research (CLDR) meeting in Galveston, TX. CLDR is an NIH-funded center focused on building capacity for large data research. Vera was able to present on behalf of our multi-site team about the process of archiving two datasets that were created while completing an NIH R03 project to examine early intervention service use and outcomes, and which are now available through ADDEP:
Having the opportunity to share our work amongst an esteemed group of scholars and to learn about other projects done through CLDR funding was very enriching - what an inspiring group!
Modified on February 08, 2021