Vivian Defends OTD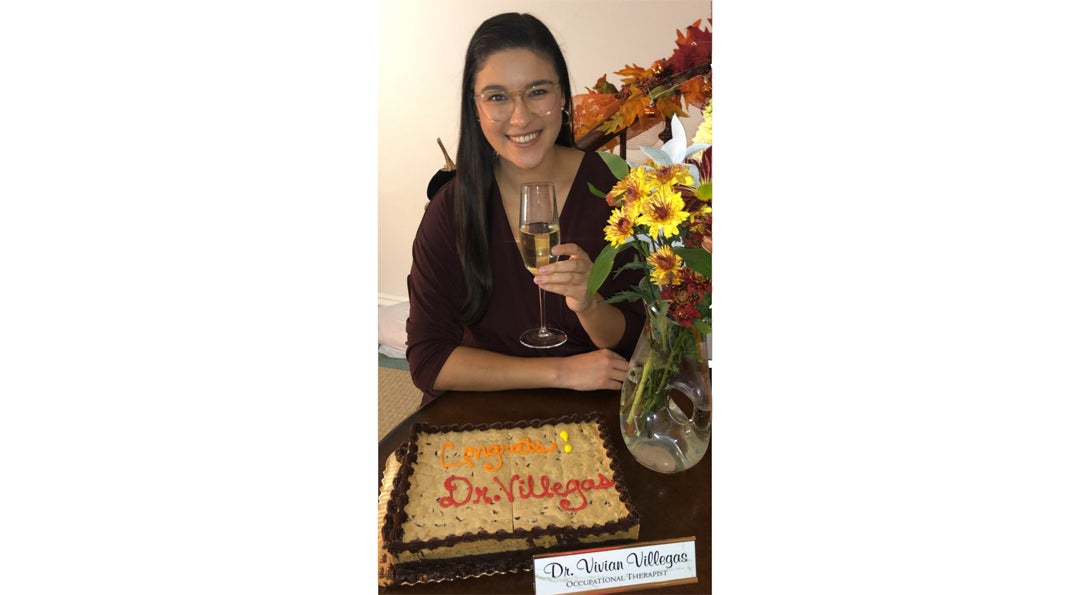 Last week, Vivian successfully defended her capstone project to earn her clinical doctorate in occupational therapy (OTD), with her family, colleagues, mentors, and friends in attendance via Zoom. Vivian is a pediatric occupational therapist, her vision to use technology to enhance pediatric processes of care is synergistic with CPERL's vision and therefore shaped her decision to pursue her doctoral training in our lab.
Vivian's doctoral project engaged caregivers of preschoolers with disabilities at Blue Bird Day to optimize participation-focused assessment and care planning in pediatric care. Vivian augmented the access to instructions and navigation of the assessment and care planning tools by developing instructional videos and a wireframe. All three products underwent evaluation by caregivers, the end users of these tools, via survey responses and qualitative feedback. Her project was shaped by mentored experiences with her committee members, including advanced practicums at Blue Bird Day, research training in our lab, and formal teaching experiences in graduate pediatric and problem-based learning courses.
All three products are now being implemented into the optimizations of these tools prior to further testing, beginning with the YC-PEM instructional video that has been implemented prior to beginning a pragmatic trial funded by the American Occupational Therapy Foundation. Vivian has also taken the lead to deliver a virtual short course on her project for the Illinois Occupational Therapy Association's 2020 annual conference.
Upon graduating with her OTD this December, Vivian will be continuing to build her research engaged career by maintaining a dual role in pediatric practice and our research lab. She will be formally involved in further optimizing the tools under development and coordinating their testing in early childhood contexts, as well as strengthening our collective efforts to build and sustain an anti-racist lab. As you can see, she is just getting started!
Modified on February 05, 2021