Vivian Receives Most Promising Pediatric Clinician Award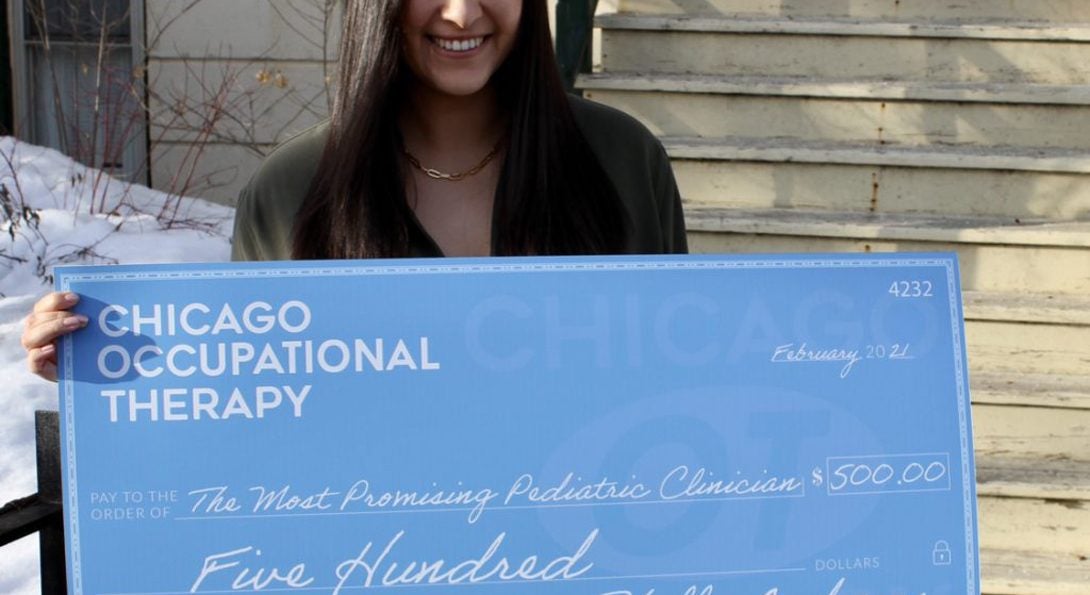 We are excited to announce that Vivian is an awardee of a Most Promising Pediatric Clinician Award presented by Chicago Occupational Therapy. This award recognizes students with excellent clinical competence, academic performance, and leadership skills. Mary nominated Vivian for this award due, in part, to her demonstrated talent and commitment to modeling the way as a research-engaged pediatric clinician. When interviewed by Chicago Occupational Therapy's team, she talked about her incredible interpersonal skills with children, peers, and supervisors, excellent academic and leadership skills, and advanced maturity and professionalism in the field of occupational therapy.
We congratulate Vivian on this remarkable achievement that is a great fit for how we see her. We cannot wait to see the impact she will make in pediatric occupational therapy in the years to come!
Modified on March 31, 2021